2-room apartment, 51 sq. m
Bishkek, Magistral, Токомбаева 29/5
Added 3 months ago
Moved up 21 hour ago
1094
House
monolithic, 2017 г.
Condition
european-quality repair
Telephone number
possible connection
Parking
guarded parking nearby
Furniture
partially furnished
Security
intercom, security, cctv
Other
plastic windows, kitchen studio, new plumbing, non-corner, ready-built kitchen, pantry, quiet courtyard
Possibility of payment by instalments
no
Possibility of getting a mortgage
no
Possibility of exchange
with buyer's surcharge
Average price
To compare real estate, House.kg uses such parameters as room number, series, location. These numbers may not match the market price, which is influenced by many factors. For more accurate data, use a professional real estate appraisal.
Sale, 2-room apartment, elite, Bishkek, Magistral
$ 60 730 $ 832/m2 5 148 534 som 70 535 som/m2
This apartment is 25.9% cheaper than similar ads
The price per m2 of this apartment is 6.01% more expensive than similar ads
We compared: 210 ads
Analysis accuracy: high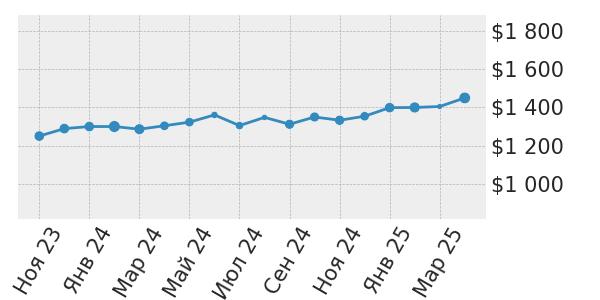 View all price changes
Compare this area with others
Description from the seller
Квартира - Студия. Жукеева/Магистраль. 51 кв.м. зал+кухня, изолированная большая спальня с балконом и кладовкой. 11/12 этаж. вид на магистраль (отличный вид) Просторная прихожая и большой сан.узел. Продаю с мебелью, прошу 45 000$ Отлично подойдет для молодой современной семьи. Южная часть города, свежий воздух, вокруг парки прогулочные аллеи. огороженная территория, охрана, видео наблюдения, большая парковка и детская площадка. Для "любителей" рядом KFC. Дом кирпичный утепленный. Коммуникации центральные, отопление электрическое.