2-room apartment, 50 sq. m
Bishkek, 5 m-d, Каралаева 38/1/Миррахимова
Added 4 months ago
Moved up 26 days ago
1384
Area
50 sq. m, living: 40 sq. m, kitchen: 18 sq. m
Condition
european-quality repair
Balcony
glassed-in balcony
Furniture
partially furnished
Possibility of exchange
do not offer exchange
Average price
To compare real estate, House.kg uses such parameters as room number, series, location. These numbers may not match the market price, which is influenced by many factors. For more accurate data, use a professional real estate appraisal.
Sale, 2-room apartment, elite, Bishkek, 5 m-d
$ 55 595 $ 800/m2 4 714 200 som 67 869 som/m2
This apartment is 24.45% cheaper than similar ads
The price per m2 of this apartment is 4.95% more expensive than similar ads
We compared: 35 ads
Analysis accuracy: high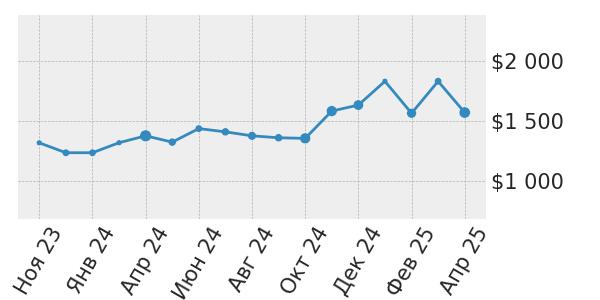 View all price changes
Compare this area with others
Description from the seller
Срочно....