1-room apartment, 38 sq. m
Bishkek, Asanbay m-d, Сухе Батора/магистраль
Added 1 year ago
Moved up 3 hours ago
1590
House
monolithic, 2021 г.
Possibility of payment by instalments
no
Possibility of getting a mortgage
no
Possibility of exchange
do not offer exchange
Average price
To compare real estate, House.kg uses such parameters as room number, series, location. These numbers may not match the market price, which is influenced by many factors. For more accurate data, use a professional real estate appraisal.
Sale, 1-room apartment, elite, Bishkek, Asanbay m-d
$ 39 695 $ 866/m2 3 365 256 som 73 425 som/m2
This apartment is 23.16% cheaper than similar ads
The price per m2 of this apartment is 7.28% cheaper than similar ads
We compared: 106 ads
Analysis accuracy: high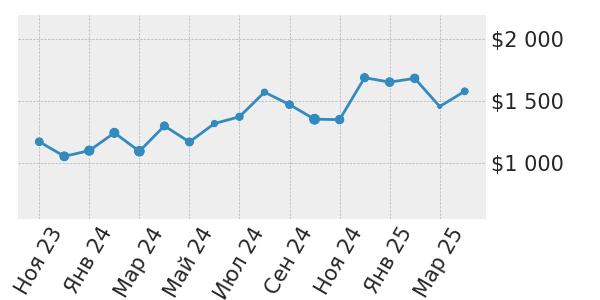 View all price changes
Compare this area with others
Description from the seller
Продаю 1 комнатную квартиру ПСО в самом престижном районе. Жилой комплек "Асамбай Ордо". От строительной компании Элит Хаус. Расположение объекта: ул.Сухэ батора магистраль. Красная книга. Отопление газовое - автономное, остальные коммуникации центральные. Квартира на 7 этаже из 9. Площадь: 38 м2 В конце года можно начинать делать ремонт. Цена: 30500$. Подробности по тел: 0777918106 купить квартиру куплю 1 однокомнатную квартиру куплю 1 однокомнатную квартиру в центре куплю 1 комнатную квартиру под сдачу куплю комнатную квартиру для бизнеса купить квартиру в Бишкеке куплю квартиры купить квартиру по лучшей цене без посредников купить квартиру в Бишкеке в ипотеку продажа квартир без посредников купить квартиру в Бишкеке в рассрочку продажа квартир в рассрочку готовые квартиры в многоэтажном доме #покупка квартир в Бишкеке квартира бишкек квартира в центре Бишкек квартира недвижимость бишкек трехкомнатная квартира куплю квартиру в Бишкеке купить квартиру в мкр куплю квартиру купить квартиры.