4-room apartment, 158 sq. m
Bishkek, Magistral, Б. Баатыра/А.Токомбаева
Added 10 months ago
Moved up 1 month ago
2484
House
monolithic, 2022 г.
Balcony
glassed-in balcony
Security
intercom, signaling, video intercom, security, cctv, concierge
Other
new plumbing, air conditioning, non-corner, rooms are isolated, ready-built kitchen, quiet courtyard, convenient for business
Possibility of payment by instalments
available
Possibility of getting a mortgage
available
Possibility of exchange
will consider options
Average price
To compare real estate, House.kg uses such parameters as room number, series, location. These numbers may not match the market price, which is influenced by many factors. For more accurate data, use a professional real estate appraisal.
Sale, 4-room apartment, elite, Bishkek, Magistral
$ 140 973 $ 966/m2 11 975 671 som 82 077 som/m2
This apartment is 6.47% more expensive than similar ads
The price per m2 of this apartment is 1.68% cheaper than similar ads
We compared: 118 ads
Analysis accuracy: high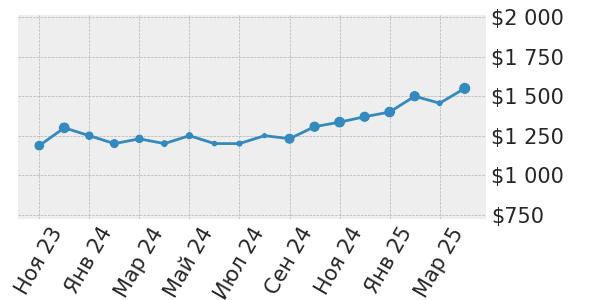 View all price changes
Compare this area with others
Description from the seller
Продаю 1,2,3,4 ком/кв в Южной части города (Советская-Магистраль) Премиум класса от СК "Памир Строй" Экологически чистый район Цена - от 950$ c рассрочкой до 2 лет Есть варианты обмена на авто или квартиру Этажей - всего 7 Материалы- Кирпич, железобетонный монолит, шумоизоляция, утепление базальт 10 см, фасад "Сары Таш" Завершение 2023г - 3 квартал Предусмотрены подземный и гостевой паркинг Имеются все разрешительные документы (красная книга,АТУ,ИПУ и т.д) звонить