1-room apartment, 90.33 sq. m
Bishkek, Zhal-23 m-d (Lower Zhal), мкр Джал-23 18/2
Added 3 months ago
Moved up 11 hours ago
342
House
monolithic, 2020 г.
Condition
european-quality repair
Possibility of payment by instalments
no
Possibility of getting a mortgage
no
Possibility of exchange
do not offer exchange
Average price
To compare real estate, House.kg uses such parameters as room number, series, location. These numbers may not match the market price, which is influenced by many factors. For more accurate data, use a professional real estate appraisal.
Sale, 1-room apartment, elite, Bishkek, Zhal-23 m-d (Lower Zhal)
$ 33 078 $ 763/m2 2 804 863 som 64 673 som/m2
This apartment is 102.55% more expensive than similar ads
The price per m2 of this apartment is 2.71% cheaper than similar ads
We compared: 18 ads
Analysis accuracy: average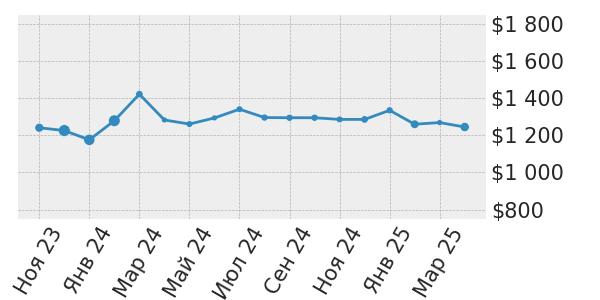 View all price changes
Compare this area with others
Description from the seller
Продается квартира в ГОТОВОМ ДОМЕ. Квартира от застройщика. БЕЗ ПОСРЕДНИКОВ. БЕЗ ПЕРЕПЛАТ. Техпаспорт при покупке на руки. Дом сдан в эксплуатацию. ЦЕНТРАЛЬНОЕ отопление. Закрытый двор 1144 м2 без машин. Подземный паркинг в аренду за 2000 сом в месяц.